Shropshire County Champs 2018 UPDATE
This weekend is the start of the County Championships 13th, 14th, 20th & 21st January @ Wolverhampton Central Baths
27th January @ Thomas Telford School (Distance events 800m Girls & 1500m Boys only)
This link below is to the Program for the whole event NO copies are being handed out poolside so you MUST print or download to your phone or tablet.
GOOD LUCK
New Dates For Your Diary

Wyvern League
Sun. 25th February  2018 Hereford  Leisure Pool Postcode HR27RQ Time 4.30pm warmup
Saturday 24th March 2018 Pontypool  Leisure Pool Postcode NP4 8AT Time 5.00pm warmup 
Saturday  21st April 2018 Newport Leisure Pool Postcode NP20 1UH Time 1.00pm warmup 
Christmas Party
CLUB CHAMPIONSHIPS – 2017
The final day of the Club Champs has been completed, all swimmers swam well with a high racing spirit. Well done to everyone, a huge thank you to all officials that have volunteered their time to make the event happen.
A total of 19 club records were broken seen HERE
All time can now be seen HERE
Round 1 Arena Gala 14th October Report
The first round of the Arena league report
A full team of swimmers from Ludlow competed on Saturday 14th October 2017 in the first round of the Arena League.
There were some excellent results including a Second Place for Rebecca Morgan in the grueling first 200M Individual Medley race with a time of 2.38.06,and she also secured a First Place in the Open Butterfly with a time of 1.11.72 and a Second place in the Open Backstroke with a time of 1.12.34. First Place in the boys 15U Backstroke went to Oliver Morgan with a time of 1.06.28 and also securing First Place in his 100M Backstroke event was Jack Corston with a time of 1.04.60, as well as a commendable Third Position in his Open Freestyle event with a sub one minute 0.58.12 time.  Another great success was newcomer to Ludlow, Claire Beddow,  who swam to First Place in the Open Freestyle with a 1.05 finishing time.
Jack Forrester secured a creditable Third Place in his 13U Backstroke event with a time of 1.20.90 and Tess Tinsley swam a great race, securing Second Place in the 11U 50 M Backstroke with a time of 0.41.31.
Sarah Gray should also be mentioned, as she supported the Club by swimming a total of seven races – a brilliant achievement, and thanks to Kieran Martin and Jack Corston who both made the journey from their respective Universities to swim for the Club.
At the end of the gala, Ludlow secured a total of 126 points, putting them in sixth position, but there were encouraging signs of improvement, particularly in the youngest swimmers who are new to the circuit.
Well done Ludlow, a good start.
Sandra Wilde
Head Coach
SwimMark Essential Club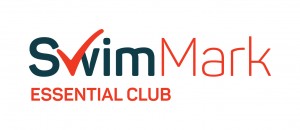 Just to let you know that the club has now been notified of our new accreditation as SwimMark Essential Club Membership (formerly Swim21). Well Done all involved
New Club Championship Records 2017
Thanks to Pat Bayliss for putting this together…
please see this LINK well done all!!!
Easyfundraising.org.uk
Easy ways to raise money for the club… Check it out here THIS IS A MUST DO FOR THE CLUB PLEASE FOLLOW THE LINK AND WATCH THE VIDEO IT'S EASY!!!!!
!!!WE WANT YOU!!!
Volunteers wanted for committee members and poolside volunteers urgently to ensure succession at the club. Please get in contact with steve.martin@ludlowsc.org.uk.
New Members Taster Sessions
We offer sessions to improve your child's ability, stamina and fitness, from learning to swim to competitive swimming.
If you join your first 3 sessions are free.
We are a voluntary run club using ASA qualified coaches and teachers
If you are interested in attending these sessions please email
Admissions.secretary@ludlowsc.org.uk
Booking is necessary