ANNUAL GENERAL MEETING




SUNDAY 10TH MAY 2015




LEISURE CENTRE – 2.30PM




PARENTS PLEASE ATTEND



Easyfundraising.org.uk
Easy ways to raise money for the club… Check it out here THIS IS A MUST DO FOR THE CLUB PLEASE FOLLOW THE LINK AND WATCH THE VIDEO IT'S EASY!!!!!

Mercian Summer League
Pingles Leisure Centrer, Nuneaton, Post code CV11 4LX warm up starts at 6p.m. Bus Leaving Ludlow Leisure Centre at 3.45p.m
Shropshire County Championships Results
Shropshire County Championships Results
A fantastic show from…… Read more here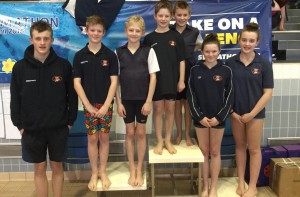 Results From Both Weekends  CLICK HERE
Inter Club House Gala
Please see updated team list HERE
See Result From Tuesday Nights 10/02/2015 HERE

More date for the diary……
RACE NIGHT JUNIORS AND SENIORS TUESDAY 24th MARCH 2015
JUNIORS START 6.30
SENIORS START 7.30
PLEASE MAKE SURE THAT YOU TICK LIST ON NOTICE BOARD TO ENSURE WE KNOW YOU ARE SWIMMING.
INTER HOUSE GALA TO BE HELD ON TUESDAY 21st APRIL 2015
ALL JUNIOR AND SENIOR SWIMMERS TO BE ON POOLSIDE
AT 6.30PM FOR WARM UP WE AIM TO FINISH AT AROUND 8.15PM – 8.30PM
PLEASE MAKE SURE THAT YOU TICK LIST ON NOTICE BOARD TO ENSURE WE KNOW YOU ARE SWIMMING.
MEMBERSHIP PAYMENTS
LUDLOW SWIMMING CLUB MEMBERSHIPS ARE NOW DUE AND WE WOULD LIKE TO COLLECT THESE COMMENCING 7TH FEBRUARY 2015.
ALL SWIMMERS MUST BE REGISTERED AND HAVE A FULLY PAID MEMBERSHIP AS PER THE REQUIREMENTS OF OUR ASA INSURANCE.
THE ANNUAL MEMBERSHIP FOR 2015 IS AGAIN £25.00 AND WE WOULD LIKE TO COLLECT THIS ALONG WITH ANY OUSTANDING FEES.
PAYMENTS NEED TO BE MADE BY 28TH FEBRUARY 2015 BY CHEQUE/CASH OR DIRECT INTO OUR BANK ACCOUNT.
WE NEED TO CHECK IF THERE ARE ANY CHANGES TO ADDRESS/TELEPHONE/ E-MAIL/MEDICAL CONDITIONS.
MEMBERS JOINING PRIOR TO OCTOBER 2014 WILL NEED TO COMPLETE A PARENTS PHOTOGRAPH CONSENT FORM.
ANY QUERIES PLEASE SEE PAT BAYLISS, MEMBERSHIP SECRETARY.
New Members Taster Sessions
We offer sessions to improve your child's ability, stamina and fitness, from learning to swim to competitive swimming.
If you join your first 3 sessions are free.
We are a voluntary run club using ASA qualified coaches and teachers
If you are interested in attending these sessions please email
steve.martin@ludlowsc.org.uk or liz.brown@ludlowsc.org.uk
Booking is necessary
Arena League Gala Saturday 13th December Report
Head Coach Report HERE 
Club Championship Results And Times
Result and times can be found HERE 
Gala Arena Report November 2014 
Ludlow swimming club participated in round two of the National Arena League last weekend at Tamworth. Ludlow were competing against  Telford, Blythe, Tamworth and Perry Beeches.The evenings events went well and as always these young swimmers swam with gusto and enthusiasm.Read more
NEW SWIMMING TIMES
JUNIOR / SENIOR Swimming times have NOW changed, Friday is 8 – 9 p.m & Sunday 12.30 – 2.30 p.m
AQUATHON (Swim & Run)
IN AID OF TEENAGE CANCER TRUST Sunday 8th June at Ludlow Leisure Centre. Many thanks for participating and making this an enjoyable event, luckily the great British weather held out!Very many thanks for all of you that helped we couldn't have done it without you. We have raised approximately £220.00 for the teenage cancer trust. Well done. Full results time are HERE
!! WE WANT YOU !!
Volunteers wanted for committee members and poolside volunteers urgently to ensure succession at the club. Please get in contact with steve.martin@ludlowsc.org.uk.