Shropshire County Champs 2018
13th, 14th, 20th & 21st January @ Wolverhampton Central Baths
27th January @ Thomas Telford School (Distance events 800m Girls & 1500m Boys only)
This is a MUST do event of the year ones we've done Club Championships next month check your time below.
Qualifying Times 2018
Entry forms will be on here to download soon.
Round 1 Arena Gala 14th October
The first round of the Arena league starts on 14th October at CHeslyn Hay Leisure Centre (Postcode WS6 7JQ) Warmup 5.45.

CLUB CHAMPIONSHIPS – 2017
Our Annual Club Championships will take place this year over the course of the (long) weekend of Friday 17th November to Sunday 19th November.
All Swimmers are encouraged to enter all the events as you will then have an official time logged on the Swim England database. Our Club Championships are now classed as a 'Level 3' meet to enable the times recorded be recognised at national level and can then be used for entry into the County Age Group finals being held in January 2018 at Wolverhampton.
Friday 17th November ……..Races start from 7.00 pm prompt.
100m / 200m INDIVIDUAL MEDLEY
Saturday 18th November ……..Races start from 5.30 pm prompt
25m / 50m SPRINTS – ALL STROKES
Sunday 19th November ……..Races start from 12.30 pm prompt 100m
ALL STROKES
Races will start promptly at the times stated above so please ensure that you arrive in good time to get changed and prepare yourself properly – ideally 15 minutes before the above stated times.
This is a major event for the club and all you swimmers, as it will determine your potential to progress to the County Age Groups finals in January next year so lets make it a great success!!
Entry Forms are to be completed and returned NO LATER THAN Saturday 30th September complete with full payment.
DOWNLOAD BOOKING FORM HERE
ENTRANCE FEES:   (cheques made payable to Ludlow Swimming Club)
Beginners and  Improvers:          £2.00 – inclusive price for all events
Juniors and Seniors:                      £6.00 – inclusive price for all events
Please note that there will be NO normal swim sessions on these dates with the exception of normal swim session on the morning of Saturday 18th November
Swim With A Star 2017
ATTENTION ALL SWIMMERS
This Sunday we will be holding our Swim with the Stars event so there will be no normal swim session this Sunday
ALL SWIMMERS THAT HAVE BOOKED FOR SWIM WITH THE STARS EVENT please read on………………………..
The event is due to commence at 12.30 pm PROMPT to please ensure that you arrive in plenty of time to allow for registration and to get changed for your first session.
· PLEASE ENSURE THAT YOU ARRIVE BEFORE 12.15 PM FOR REGISTRATION
· REGISTRATION WILL BE HELD IN THE MAIN SPORTS HALL
· IF YOUR FIRST SESSION IS GYM/LAND TRAINING – PLEASE ENSURE THAT YOU ARRIVE WITH YOUR GYM KIT ON READY TO START
· PLEASE BRING ADEQUATE REFRESHMENTS FOR THE DAY, ALTHOUGH WATER WILL BE PROVIDED BY OUR SPONSORS FOR THE DAY WENLOCK SPRING WATER
· PHOTO OPPORTUNITY WILL BE AVAILABLE AT THE END OF THE EVENT
Please see attached sheets with your name, first session & swim session lane number – IF YOUR NAME IS NOT ON THIS LIST THEN PLEASE CONTACT US IMMEDIATELY BY RETURN EMAIL TO MAKE THE NECESSARY ARRANGEMENTS
This is a unique opportunity to gain experience and learn from the professional, to please listen and learn, but above all have a great day and enjoy yourselves!

To Download a Booking Form Please Click HERE 
SwimMark Essential Club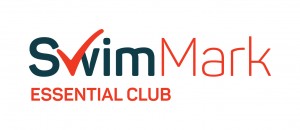 Just to let you know that the club has now been notified of our new accreditation as SwimMark Essential Club Membership (formerly Swim21). Well Done all involved
Summer Closure Dates
Last Improver and Beginners Session is Saturday 29 July to return Saturday 2 September.
Last Junior and Senior session is Saturday 12 August to restart Tuesday 29 August.
HAPPY HOLIDAYS BOYS & GIRLS
Third Round Mercian League Report
Saturday 8th July 2017
A team from Ludlow Swimming Club attended the Mercia Gala (final round) on Saturday.
Despite having a depleted team due to exams, holidays and family commitments, the atmosphere was brilliant, with everyone, parents and swimmers alike, getting behind the team and some promising results from the young team.
In particular, the Under 10 girls Freestyle relay team , comprising Oona Herbert, Faye Carnell, Bronte Martin and Isla Clarke secured a 2nd place, and the Under 14 girls relay team were placed 3rd (Kaelan Griffiths Sargeant, Sarah Gray, Eve Carnell and Tess Tinsley).  Faye Carnell performed brilliantly in the girls 10 U Freestyle race, achieving 2nd place, and Sarah Gray (who did a brilliant job for the team, swimming in 7 races) came 3rd in the U14 girls Fly.  Tess Tinsley achieved a 3rd place in the U12 Girls Fly and Eleanor Cox came 2nd in the U12 Girls Freestyle.   Charles Martin was placed 3rd in his U12 boys Freestyle race, and the U14 Girls medley team also achieved 3rd place ( Eleanor Cox – Backstroke, Eve Carnell – BRST, Kaelan Griffiths Sargeant – Fly and Sarah Gray – Freestyle).
These results proved that when we have teams appropriate to their age groups, we stand a good chance of success and are a real pointer for where our strength is likely to come from in the future.  Where we do fall short, is in higher age group swimmers, meaning that our younger team members often have to swim up to cover gaps and are then not on form for their own swims.  I shall, as coach, be looking at this issue carefully at future galas, and will be lobbying our older members to help more during the coming season for Arena League.
Thank you to all those parents and children who attended and well done.  Although we finished 6th, our swimmers should be very proud of themselves.
Sandra Burgess
Shropshire development Meet 1st & 2nd July
Shropshire development Meet 1st & 2nd July.
See here  for list of all confirmed entries PAGE 1 Development Meet and PAGE 2 Development Meet.
Warm up times on the print outs are shown as 8.30 and 1.30 – but please note that the afternoon warm up time is to be confirmed – I have to put times into sports systems to produce the reports but will finalise the afternoon timings nearer the gala depending on numbers at that time.
If you have any withdrawals please let me know as soon as possible, as the sessions are very full at the moment.
if you need any more info please see myself or you line coach
Thanks Sandra
New Club Championship Records 2017
Thanks to Pat Bayliss for putting this together…
please see this LINK well done all!!!
There are a few changes taking place!!
After careful consideration and much sole searching……………………….. 
Myself (Richard Corston), Martin Brown & Matt Morgan have agreed to takeover the Chairs position jointly as Co-Chairs (Steve's was always going to be a big hole to fill!!!) This was ratified at a special committee meeting held last night (19th June)
 We can see this as the only way forward in the short term (and we mean short term) as we will only be carrying out this role until next years AGM and will need a new Chair to be in place by then – obviously one of our jobs to sort out!!
We all have very busy workloads outside of the club and Steve's workload and commitment to the club over the previous few years has been unwavering, but too much for one person to take on so it is our aim to delegate as much of the day to day work as possible to other committee members.
Steve has agreed to remain on the committee and share with us his depth of knowledge and we would like take this opportunity to thank Steve for the time and effort that he has given to our club over the past years.
Going forward we will be looking to 'groom' the next Chairperson with a view to working alongside them in the months preceding next years AGM with a view to them taking over the position from June 2018. If anybody is interested in taking on this position or wishes to seek further information, please don't hesitate to contact any of us or another member of the committee

Easyfundraising.org.uk
Easy ways to raise money for the club… Check it out here THIS IS A MUST DO FOR THE CLUB PLEASE FOLLOW THE LINK AND WATCH THE VIDEO IT'S EASY!!!!!
Future Gala Dates 2016/2017
ATTENTION ALL SWIMMERS & PARENTS
Can we please ask you all to make a note of the future gala dates for this year and early next year.
These are the National / Regional Leagues by which all clubs are judged.
As one of the smaller clubs swimming in our division we do need to put out our very best team at all times so, if selected, we would ask you to make every effort to swim unless injured.
Mercian Summer League – Venues: t.b.c.

Saturday 8th July 2017 Venue SnowDome Tamworth (from 6pm)

Club Champs – 2017 
November 17th/18th/19th
County Champs – 2018
Dates not available yet? will be something like 17th/18th and 24th/25th February 2017
SPONSORED SWIM
We recently held a sponsored swim for Little Hearts Matter and club funds and raised just over £2500 in the picture is Sam Adams representing Little Hearts receiving a cheque for £1500 from the Club Swimmers
Alex Chubb,Katie Wright,Lottie Pearce Bourne,Lucinda Evans,Annie Pearce Bourne,Georgia Vincent missing from photo is Sarah Gray. these swimmers received a gift from the club for raising a lot of Money.Annie Pearce Bourne also Received a club Hoodie for raising the most Money
Thank you Everyone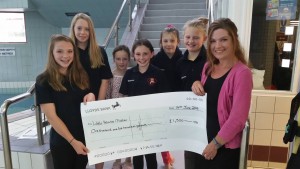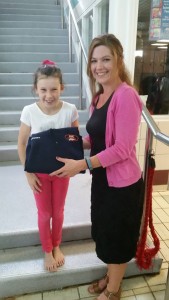 !!WE WANT YOU!!!
Volunteers wanted for committee members and poolside volunteers urgently to ensure succession at the club. Please get in contact with steve.martin@ludlowsc.org.uk.
Teacher Training
Ludlow Swimming Club have recently trained seven people on a level 1 swimming teacher course with 5 people doing the training at Shrewsbury and 2 at Kingswinford, they will now be a valuable part of our teaching team, this has been a large expense costing over £2700, the club have been very lucky in getting funding/grants to help with the cost a big thankyou to William Hackett Chains, Ludlow Rotary, Harry Tuffins and Energize, so a big well done to Alison Martin,Jack Corston,Liz Tinsley,Tere Smith, Eddie Parkinson,Ian Davies and Suzie Perry.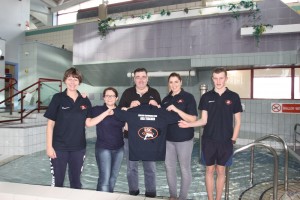 New Members Taster Sessions
We offer sessions to improve your child's ability, stamina and fitness, from learning to swim to competitive swimming.
If you join your first 3 sessions are free.
We are a voluntary run club using ASA qualified coaches and teachers
If you are interested in attending these sessions please email
Admissions.secretary@ludlowsc.org.uk
Booking is necessary