Round 3 Arena league
Droitwich Sports Centre post code WR9 0RZ warm up 5:45p.m Bus will be going time to be confirmed.

Shropshire County Championships 2016
The Shropshire County Age Group Championships are the most prestigious event in the Shropshire swimming calendar, allowing swimmers from all clubs to compete for the title of County Champion in their event. It is also a great chance to gain real race experience in a friendly environment, and gain qualifying times for even further events like the Midlands (regional) Championships. The Top 3 swimmers in each event get a medal to celebrate their achievement, and all swimmers are recognised for their participation. The event will be held over two weekends – 20th-21st February and 27th-28th February 2015 at Wolverhampton Central Baths.
This is a MUST do event, If you have a qualifying time you should be doing it!!! see HERE for more info
CLUB CHAMPIONSHIPS 2015
Please find race result and times from the club Championship HERE sorry there late. THESE TIME WILL HELP YOU WITH SHROPSHIRE COUNTY CHAMPIONSHIPS!!
Christmas Party & presentation of Club Championship medals


Arena league Second Round Report
On the Up
On Saturday 14th November, the latest gala of the National Arena Swimming League season took place, at the Snowdome Centre in Tamworth, with Ludlow swimming club entering a team of 10 – 24 year olds.
It was a very exciting event, and the Ludlow swimmers really pulled out all stops to secure 4th place scoring 183 points just missing out on second by 16 points… Full Report HERE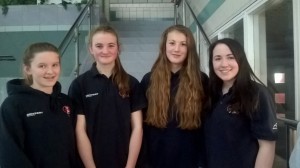 Arena league 10th October Report
The Club attended the season's first National Arena Swimming League Gala on Saturday
8th October at Stafford Leisure Centre Competing against Swadlincote from Derbyshire,Burntwood,Telford Aqua, Perry Beeches and Fox Hollies Read More Here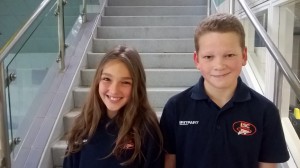 Church Stoke Fun Day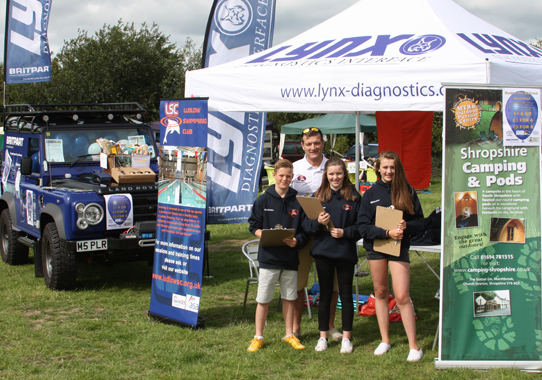 Just like to thank everyone involved in organising and helping on the day at Guess the Balloon Quantity at Church stoke fun day on Sunday, also to all the business that sponsored the prize Britpart, Blazing Bikes & Camping & Pods Marshbrooks, Monkey Mania Ludlow, Ludlow Food Centre And Jacko's for the balloons, in all we raised £238.60!!!!!  

Swim 21 Accredited
Well done all that was involved we are now Swim 21 Accredited. 
Easyfundraising.org.uk
Easy ways to raise money for the club… Check it out here THIS IS A MUST DO FOR THE CLUB PLEASE FOLLOW THE LINK AND WATCH THE VIDEO IT'S EASY!!!!!
New Members Taster Sessions
We offer sessions to improve your child's ability, stamina and fitness, from learning to swim to competitive swimming.
If you join your first 3 sessions are free.
We are a voluntary run club using ASA qualified coaches and teachers
If you are interested in attending these sessions please email
steve.martin@ludlowsc.org.uk or liz.brown@ludlowsc.org.uk
Booking is necessary
!! WE WANT YOU !!
Volunteers wanted for committee members and poolside volunteers urgently to ensure succession at the club. Please get in contact with steve.martin@ludlowsc.org.uk.