Mercian League Round 2 Nuneaton 9th June The Pingles Stadium
The next round of the Mercian league is at The Pingles Stadium Post code CV11 4LX warmup 6.00p.m 
Ponds Forge Sheffield (50m) September 15th & 16th
The 38th Robin Hood Open Meet 2018
We are trying to target a Long Course (50m pool) Open meet and the one in mind is at Ponds Forge, Sheffield, home of the UK Swimming Championships to be held on the 15th & 16th September 2018.
Due to this being a Long Course event it will not be suitable for all our swimmers and advise should be sought from Sandra our Head Coach.
Full details are available through the official website link below
ROBIN HOOD OPEN MEET
Mercian League Round 1 Report
A really exciting weekend for Ludlow Swimmers, during which a team from (Read More)
SWIMMING / TRAINING AID KIT REQUIREMENT
At the request of the Head Coach and her team it has been suggested that all Improvers, Junior and Senior Swimmers attend all Swim Sessions with the following equipment to ensure that they utilise, to the maximum, their actual pool time 'in the water and swimming' rather than hunting around to find the correct fitting equipment provided by the club / Teme Leisure.
On top of the basics of Swimsuit – trunks or 'Jammers' for boys, plain costumes for girls, correctly fitting Goggles, Hat (LSC hats are available poolside) and Water Bottle – as a bare minimum we would request the following equipment

All of the above, and more are available at many websites such as Simplyswim if you go to our easyfundraising page HERE and login yourself in then look for Simplyswim the club can get back upto 2.5% of your purchase. if you'd like to know more about easyfundraiser see link below.

It is hoped that once established, the club could run an 'exchange' system, especially for training fins as swimmers grow and need larger ones. 
For further advice, please contact Sandra or a member of her coaching team.
Easyfundraising.org.uk
Easy ways to raise money for the club… Check it out here THIS IS A MUST DO FOR THE CLUB PLEASE FOLLOW THE LINK AND WATCH THE VIDEO IT'S EASY!!!!!
Shropshire County Champs 2018 Report
A recent year's record number of swimmers from Ludlow Swimming Club achieved County Qualifying times for the 2018 event, and were successful in securing personal best times for their profiles on Swim England.
Swimmers making finals in their events were; Jack Forrester 100 Backstroke – 50 Backstroke, Oliver Morgan 100 Backstroke- 50 Backstroke,  200 Backstroke, Emerson Love 100 Freestyle- 50 Freestyle- 100 Backstroke, Edward Morris 100 Breaststroke- 100 Individual Medley -50 Backstroke-100 Backstroke, Toby Lloyd 100 Breaststroke- 50 Breaststroke- 100 Backstroke, Tess Tinsley 100 Butterfly- 50 Butterfly – 100 Backstroke -100 Individual Medley – 100 Freestyle- 200 Freestyle,   Amelia Osborn 50 Butterfly, Evie Humphreys 50 Backstroke, Isla Clarke – 100 Breaststroke, Rebecca Morgan 200 Backstroke- 100 Butterfly – 50 Backstroke, Eleanor Cox 50 Backstroke, Sam Millington Marsh 100 Breaststroke.
Competition was fierce at this year's event, and, the Ludlow swimmers performed brilliantly under pressure, with Tess Tinsley and Oliver Morgan both finishing with a Bronze medal apiece.
Also attending were, Sam Lloyd, Lily Churchett, Erin O'Shea, Philippa Price, Tilly Weaver, George Townsend, Tom George, Sarah Gray, Ellie Evans, Kaelan Griffiths Sargeant, Anna Booker, Charlie Banford, Oona Herbert, Isaak Herbert, John Griffiths, Olivia Smith, Holly Morris and Faye Carnell.
Head Coach, Sandra Burgess reported " I would like to say a huge Well Done to everyone who attended.  You were a credit to our club and should be proud of what you have achieved.
New Dates For Your Diary

Wyvern League
Sun. 25th February  2018 Hereford  Leisure Pool Postcode HR27RQ Time 4.30pm warmup
Saturday 24th March 2018 Pontypool  Leisure Pool Postcode NP4 8AT Time 5.00pm warmup 
Saturday  21st April 2018 Newport Leisure Pool Postcode NP20 1UH Time 1.00pm warmup
Mercian Summer League – Venues: t.b.c.
Saturday       28th April 2018                     SNOWDOME TAMWORTH  B79 7ND WARMUP 6pm
Saturday       9th June 2018                                   (from 6pm)
Saturday       14th July 2018                                  (from 6pm)
SHROPSHIRE ASA SUMMER MEET
(formerly ASA Development Meet) 
Saturday / Sunday 23rd/24th June 2018           Venue: Wolverhampton Baths
National Arena League – Venues: t.b.c. 
Saturday       13th October 2018                         (from 6pm)
Saturday       10th November 2018                     (from 6pm)
Saturday       8th December 2018                       (from 6pm)
Club Championships – Venue: Teme Leisure – Ludlow 
T.B.C. November 2018 (subject to change to October – LOOK OUT FOR FUTURE MESSAGES) 
CLUB CHAMPIONSHIPS – 2017
The final day of the Club Champs has been completed, all swimmers swam well with a high racing spirit. Well done to everyone, a huge thank you to all officials that have volunteered their time to make the event happen.
A total of 19 club records were broken seen HERE
All time can now be seen HERE
SwimMark Essential Club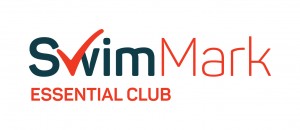 Just to let you know that the club has now been notified of our new accreditation as SwimMark Essential Club Membership (formerly Swim21). Well Done all involved
!!!WE WANT YOU!!!
Volunteers wanted for committee members and poolside volunteers urgently to ensure succession at the club. Please get in contact with Chairman@ludlowsc.org.uk.
New Members Taster Sessions
We offer sessions to improve your child's ability, stamina and fitness, from learning to swim to competitive swimming.
If you join your first 3 sessions are free.
We are a voluntary run club using ASA qualified coaches and teachers
If you are interested in attending these sessions please email
Admissions.secretary@ludlowsc.org.uk
Booking is necessary