SWIM WITH A STAR UPADTE
*Please see lane list below I have tried to be fair, some swimmers have moved up and some down as I need to put 6 swimmers per lane*
EVENT TIMETABLE
12.15pm Everyone Arrive Prompt, Registration in the sports hall
12.30 – 2.30 Senior Swimming Session
12.30 – 2.30 Junior Land Training, Juniors please come changed –Shorts/Tracksuit and trainers
2.30 – 4.30 Groups Change Over
Signed Autograph Cards for each swimmer also there will be a team photo taken of all swimmers attending at the change over point.
There is no normal swimming Session
ANNUAL CLUB CHAMPIONSHIPS
SATURDAY 15TH OCTOBER 25/50M SPRINTS ALL STROKES
TUESDAY 18TH OCTOBER 100/200M INDIVIDUAL MEDLEY
FRIDAY 21ST OCTOBER 400 FREESTYLE
TUESDAY 1ST NOVEMBER 100M BREASTROKE / 100M BUTTERFLY
TUESDAY 8TH NOVEMBER 200M BACKSTROKE / 200M FREESTYLE
SUNDAY 13TH NOVEMBER 100M BACKSTROKE/ 100M FREESTYLE
TUESDAY 15TH NOVEMBER 200M BREASTROKE / 200M BUTTERFLY
ENTRY FEES :
25M RACES £2.50 TO COVER FOUR EVENTS – IMPROVERS ONLY
FOR ALL OTHER AGE GROUPS £6.00 FOR AS MANY EVENTS AS YOU WISH TO ENTER
AGE AT 31.12.2016
SWIMMERS SHOULD TRY TO ENTER EVENTS AS FOLLOWS:
JUNIORS – 3 X 50M / 2 X 100M / 1 X 200M AND 100M INDIVIDUAL MEDLEY
SENIORS – ALL EVENTS AS POSSIBLE.
ENTRY FORMS FROM PAT BAYLISS
DUE TO TIME RESTRICTIONS BEFORE THE CHAMPIONSHIPS COMMENCE CLOSING DATE FOR ENTRIES WILL BE TUESDAY 4TH OCTOBER.
SWIMMING SESSIONS WILL BE ADJUSTED TO ACCOMMODATE THESE GALAS – PLEASE CHECK OUR WEBSITE/NOTICEBOARD
UNFORTUANTELY WE CANNOT ACCEPT LATE ENTRIES IN LINE WITH ASA OPEN COMPETITION GUIDELINES
Future Gala Dates 2016/2017
ATTENTION ALL SWIMMERS & PARENTS
Can we please ask you all to make a note of the future gala dates for this year and early next year.
These are the National / Regional Leagues by which all clubs are judged.
As one of the smaller clubs swimming in our division we do need to put out our very best team at all times so, if selected, we would ask you to make every effort to swim unless injured.
National Arena League – Venues: t.b.c.
Saturday 8th October 2016 (from 6pm)
Saturday 12th November 2016 (from 6pm)
Saturday 10th December 2016 (from 6pm)
Shropshire County Championships – Venue: Wolverhampton Baths
Saturday & Sunday 18th & 19th February 2017 (all day)
Saturday & Sunday 25th & 26th February 2017 (all day)
Mercian Summer League – Venues: t.b.c.
Saturday 29th April 2017 (from 6pm)
Saturday 10th June 2017 (from 6pm)
Saturday 8th July 2017 (from 6pm)
Summer BBQ 17th July
Thanks to all that attended the BBQ, our most successful and attended yet, the weather definitely helps!!
Thanks again
Steve
Shropshire Summer Development Meet 2nd & 3rd July 2016
A brilliant and exciting first day was enjoyed during the Shropshire Development Meet at Wolverhampton central baths today.
Read full report HERE 
SPONSORED SWIM
We recently held a sponsored swim for Little Hearts Matter and club funds and raised just over £2500 in the picture is Sam Adams representing Little Hearts receiving a cheque for £1500 from the Club Swimmers
Alex Chubb,Katie Wright,Lottie Pearce Bourne,Lucinda Evans,Annie Pearce Bourne,Georgia Vincent missing from photo is Sarah Gray. these swimmers received a gift from the club for raising a lot of Money.Annie Pearce Bourne also Received a club Hoodie for raising the most Money
Thank you Everyone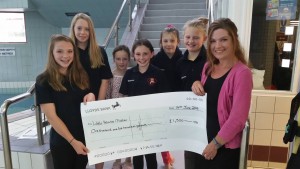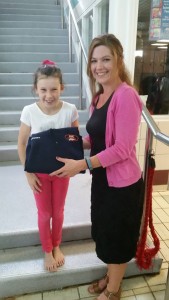 Round 1 Of Mercian League 30th April Report
An enjoyable evening was spent at the first round of the Mercian Swimming League at Nuneatons Pingles leisure centre, Swimming against some very large City clubs in Solihull,Leamington, Blythe, Warley and Orion
The older swimmers, as ever, put in a very good performance, in particular, Read More HERE

HELP THE CLUB
Hi All,
Can you spare some time to help Ludlow Swimming Cub and, at the same time, earn a qualification that could see you one day officiating at the Olympic Games!?!?!
It is a requirement, when attending our League Galas/Meets, that we have a minimum of three trained officials. We need to have a continual training programme for the club to progress forward.
If you are interested in helping your club progress and would like to learn more about what this entails, please let me know by the 10th April and I will organise an initial meeting to take place on 12th April at the Leisure Centre at 6:30pm
If you would like further information, I can be contacted on email steve.martin@ludlowsc.org.uk or 07741 489561 alternatively you can see me at the pool during our normal swim sessions.
Thanks
Steve Martin
Chairman
Ludlow Swimming Club
Shropshire County Championships 2016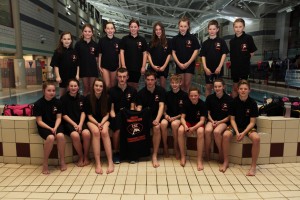 Ludlow Swimming Club attended this year's County Championship Swimming Gala, held at Wolverhampton Central Baths during the weekends of 20th/21st and 27th/28th February. full report HERE
!!WE WANT YOU!!!
Volunteers wanted for committee members and poolside volunteers urgently to ensure succession at the club. Please get in contact with steve.martin@ludlowsc.org.uk.
Teacher Training
Ludlow Swimming Club have recently trained seven people on a level 1 swimming teacher course with 5 people doing the training at Shrewsbury and 2 at Kingswinford, they will now be a valuable part of our teaching team, this has been a large expense costing over £2700, the club have been very lucky in getting funding/grants to help with the cost a big thankyou to William Hackett Chains, Ludlow Rotary, Harry Tuffins and Energize, so a big well done to Alison Martin,Jack Corston,Liz Tinsley,Tere Smith, Eddie Parkinson,Ian Davies and Suzie Perry.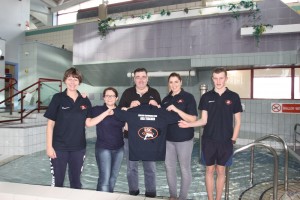 Hereford Open Meeting Report
A small group of swimmers from Ludlow Swimming Club attended the Open Gala at Hereford on Saturday 21st November, with good results. Read more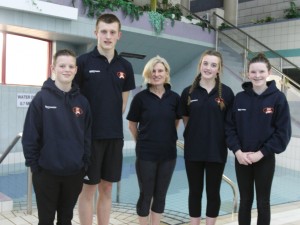 Swim 21 Accredited
Well done all that was involved we are now Swim 21 Accredited. 
Easyfundraising.org.uk
Easy ways to raise money for the club… Check it out here THIS IS A MUST DO FOR THE CLUB PLEASE FOLLOW THE LINK AND WATCH THE VIDEO IT'S EASY!!!!!
New Members Taster Sessions
We offer sessions to improve your child's ability, stamina and fitness, from learning to swim to competitive swimming.
If you join your first 3 sessions are free.
We are a voluntary run club using ASA qualified coaches and teachers
If you are interested in attending these sessions please email
steve.martin@ludlowsc.org.uk or liz.brown@ludlowsc.org.uk
Booking is necessary